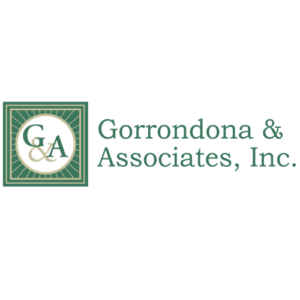 Contact: Jeanine Thibodeaux
Phone: (512) 719-9933
Email: jthibodeau@ga-inc.net
Address: https://ga-inc.net/contact/
Website: www.ga-inc.net
Professional services:
Gorrondona & Associates, Inc. (G&AI) has more than 31 years of experience managing complex projects across the state. G&AI is a Texas Corporation with offices in Dallas, Fort Worth, Houston, Austin, San Antonio, and Lubbock providing full service professional land surveying, geographic information systems (GIS), Mobile LiDAR, aerial mapping (photogrammetry/LiDAR), unmanned aerial system mapping (UAS), and terrestrial scanning.
Established in 1990, the company maintains a staff of nearly 80 people: including 10 registered professional land surveyors, two licensed professional engineers, two certified photogrammetrists, a certified mapping scientist – LiDAR, a geographic information systems professional (GISP), and 20 survey field crews.
A successful project is based on the quality of the survey. G&AI understands this fundamental requirement and it is on this tenet that the firm was founded. With a staff of 12 Registered Professional Land Surveyors who manage 20 field crews, G&AI maintains a staff of over 40 survey personnel. The knowledge base of G&AI's registered surveyors underscores the seamless integration of the survey and mapping component with the engineering of each project performed.
G&AI also provides a wide variety of aerial mapping and related services. This requires acquisition of precision aerial photography and light detection and ranging (LiDAR) data for collecting both map data and imagery used for engineering-design and infrastructure-related applications. G&AI develops highly accurate design-grade map data for high-resolution color imagery.
Areas of expertise:
• Land Surveying
• Photogrammetric Mapping
• GIS Services
Client list:
Our client base includes state and regional transportation agencies, governmental entities, municipalities and counties, consultants, telecommunications, rail, airports, local water districts, state water boards, K-12 and higher education, oil and gas industry, petroleum chemical plants, private development, and power companies.
Credentials:
G&AI is certified by the North Central Texas Regional Certification Agency as a Minority Business Enterprise (MBE), the South Central Texas Regional Certification Agency as a Hispanic American Business Enterprise (HABE), Minority Business Enterprise (MBE), and a Small Business Enterprise (SBE), Texas Department of Transportation Small Business Enterprise (SBE), City of Houston Minority Business Enterprise (MBE), and the State of Texas as a Historically Underutilized Business (HUB).
Our staff is well credentialed in the area of surveying and mapping, including:
14.2.1 Geotechnical Testing
15.1.1 Right of Way Surveys
15.3.1 Aerial Photogrammetry
15.3.2 Terrestrial Photogrammetry
15.3.3 Terrestrial LIDAR
15.3.4 Mobile and Airborne LiDAR
15.3.5 Horizontal and Vertical Control