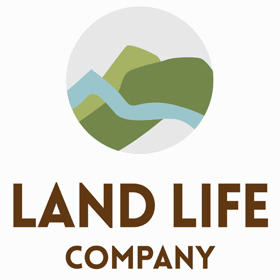 Contact: Emily Merlo
Phone: (716) 393-1986
E-Mail: e.merlo@landlifecompany.com
Website: www.landlifecompany.com
Land Life Company is an international reforestation company that uses a business approach and innovative technology solutions to restore degraded land to its natural ecosystem. We are on a mission to reforest the world's 2 billion hectares of degraded land through establishing healthy ecosystems, both large-scale and small iconic projects. In the United States, we are working with city authorities, local businesses and communities, universities, corporates, NGOs and government institutions to expand our efforts to thousands of acres over the next 3 years to tens of thousands in 5 years.
About:
Land Life Company is a Dutch organization specializing in restoration of degraded and semi arid locations across the globe. After successfully reforesting areas in California, New Mexico, and Texas, Land Life Company has plans to work in large-scale plantations in Texas. Our customers include a range of corporations, NGOs and government institutions that are interested in funding reforestation. We use a technology-driven approach to enhance the efficiency and effectiveness of tree planting projects, such as drone and satellite technology combined with AI algorithms to accomplish large-scale monitoring of our plantings. Here in Texas, we have worked extensively with the U.S. Fish and Wildlife Service, planting hundreds of thousands of trees in the Lower Rio Grande Valley Wildlife Refuge and the Laguna Atascosa Wildlife Refuge. In addition to reforestation as a climate solution, working in the Lower Rio Grande Valley had the additional benefit of helping restore the natural environment for the ocelot population, which has struggled due to habitat destruction. These reforestation projects provide a sanctuary for threatened and endangered species as well as a safe haven on a migratory path.
Professional Services:
● Restoration of native forests through biodiverse plantings
● Extensive data collection
● Soil sampling
● Cocoon sales: The patented Cocoon planting technology allows trees to grow and survive in arid
and degraded landscapes using only 7 gallons of water.
Partners and Collaborations:
● U.S. Fish and Wildlife Service
● University of Texas Rio Grande Valley
● Wildlands Conservancy
● Mojave Desert Land Trust
● National Forest Foundation
● American Conservation Experience