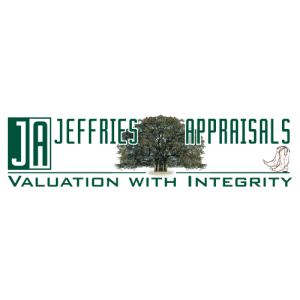 Contact: James J. Jeffries
Phone: (512) 930-5559
Mobile: (512) 560-6844
E-Mail: jim@jeffriesappraisalservices.com
Website: www.jeffriesappraisals.com/
Professional services:
For the past 25 years, Jim has specialized in valuing rural and ecologically significant and sensitive properties with integrity.  Jim has extensive valuation experience with conservation easements, wetlands, ranches and rural acreage, and endangered species.  Jim has been a Real Estate Appraiser for over 35 years and has earned the designations of (ARA) Accredited Rural Appraiser and (MAI) Member of the Appraiser Institute.
Areas of expertise:
Valuation of ecologically significant and other rural properties
Extensive Valuation Experience with:
Conservation Easements
Other Partial Interest Value Questions
Wetlands
Endangered Species
Ranches & Rural Acreage
Client list:
U.S. Fish & Wildlife Service; The Dow Chemical Company; Conoco Inc.; Phillips Petroleum Company; National Fish & Wildlife Foundation; The Nature Conservancy of Texas; The Conservation Fund; Trust for Public Lands; Texas Parks & Wildlife Department; Texas National Guard Armory Board; Texas A&M University; Lower Colorado River Authority; City of San Antonio, West Side Calhoun County Navigation District; South Texas Electric Cooperative; Jackson Electric Cooperative; and various banks; savings and loans; public utility companies; other governmental and quasi-governmental districts, boards, or commissions; private corporations; attorneys; and individuals.
Primary Customers:
The Nature Conservancy, The Conservation Fund, Trust for Public Lands, U.S. Fish and Wildlife Service, Texas Parks and Wildlife Department, and private individuals for donation of conservation easements (ultimate user = Internal Revenue Service)
Credentials:
MAI – Member of the Appraisal Institute
ARA – Accredited Rural Appraiser, American Society of Farm Managers and Rural Appraisers.
Texas State Certified General Appraiser #1320825
Texas Real Estate Broker License #320009
Qualified instructor for the American Society of Farm Managers and Rural Appraisers and approved to teach the Conservation Easement Appraisal Course and the Uniform Appraisal Standards for Federal Land Acquisition Course.