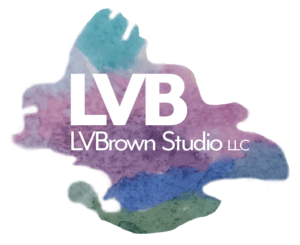 Contact: Lauren Brown
Phone: (608) 772 – 4287
Email: lvbrown.studio@gmail.com
Website: www.lvbrownstudio.com
LVBrown Studio is a woman-owned and water-focused design consultancy helping people imagine and visualize environmental change. Lauren (LVB) draws from over twenty years of experience spanning professional landscape architecture and land planning, to academic and field-applied experience in natural stream engineering and ecological restoration.
LVB uses her core strengths of spatial analysis, creative problem-solving, and technical interpretation to imagine and communicate project outcomes. She works across disciplines to understand desired goals, ideate solutions, and produce illustrative products that have the power to inform, engage, educate, and inspire.
While her physical studio is currently based in Austin, TX, LVB enjoys collaborating with conservation and environmental leaders around the U.S. Check out a few of these recent projects and click on our website link above to learn more!
Colorado River Land Trust – Illustrative Watershed Map
LVB enjoyed the challenge of characterizing this Texas-based land trust's geographical service area, mission, and values for a 40,000-square-mile region into a single map product. CRLT will use the (Texas) Colorado River watershed map in its new organizational brand materials, such as membership brochures, event posters, and online media for brand messaging and educational purposes.
Environmental Defense Fund – "Water in the Texas Desert" StoryMap
An educational ESRI StoryMap highlights a regional groundwater aquifer sustaining the San Solomon springs in West Texas. LVB was part of the creative team led by Water PR. Design consulting services included geographical basemapping, research, and the design of interpretive maps, diagrams, and character illustrations for an interactive online publication (coming soon.)
Hill Country Alliance – Conservation Organization Mission Map
LVB is working with HCA to develop an illustrative map for the conservation organization's 17-county service area to highlight the Hill Country's diverse ecology, geology, hydrology, and cultural heritage. The map will serve as a communication touchstone for HCA's four program areas (land, water, night skies, and communities.) Final art is intended for end-of-year appeals, reports, map merchandise, online educational and awareness campaigns (coming soon.)
Lake Forest Open Lands Association – Greene Nature Preserve Interpretive Signage
LVB provided interpretive signage design services for the grand opening of the Land Trust's Greene Nature Preserve at McCormick Ravine in Lake Forest, Illinois. Design consulting services included research, theme development, photography, illustration, map-making, copywriting, and graphic design for the nature preserve's outdoor interpretive panels. (signage base design and installation by others)