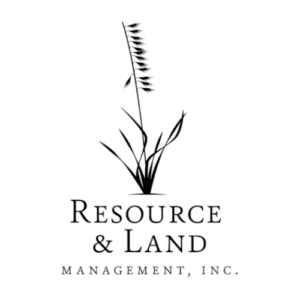 Contact: Mike Petter
Phone: (830) 480-5003
Mobile: (210) 415-2266
E-Mail: mpetter@resourceandland.com
Website: www.resourceandland.com
Resource and Land Management, Inc. is based in Pleasanton, Texas and our work is primarily located throughout the Gulf States in both upland and aquatic ecosystems. RLM was started in 1987 as a forestry and agricultural consulting and management company. We soon added wildlife management and consulting to our growing list of services. Our clients include large family operations, corporate and institutional landowners, and fiduciary managers of land.
Our experiences in managing natural resources have put us in a small group of companies that are capable of providing turnkey management services as well as contract services that can meet any client's needs. Working with large and unique operations has afforded us the opportunity to be involved with projects that many land and natural resource managers do not typically perform. Whether you need a consultation to help you determine your best course of action, a detailed plan and experienced crew to implement your vision, or both, the Resource & Land Management team is committed to progressive productivity.
Resource & Land Management can provide the following services:
– Farm and Ranch Management
– Wildlife Management Reclamation and Restoration
– Agricultural Asset Management
– Environmental Site Assessment
– Herbicide Application
– Prescribed Burning
*We are not limited to the list of services above. Please contact us to inquire about related services not listed here.
Our goal is to provide value to our client through hard work and thoughtful consideration of their unique resources.
Our clients range from private small and large landowners, corporate entities that own and operate land, real estate investment trusts and timber investment management organizations for pension funds and other investors, and for municipalities.
Our service array is not so strictly defined. We are often asked to carry out unique projects with various goals, for a wide range of customers. Resource & Land Management has a flair for tackling customer needs head-on. Timely delivery of quality project work is our number one goal.