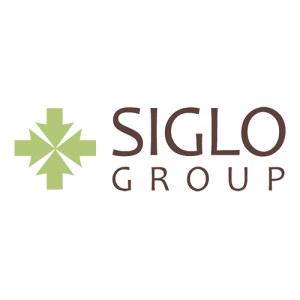 Contact: Jonathan Ogren
Phone: (512) 699-5986
E-Mail: jogren@siglogroup.com
Website: www.siglogroup.com
Professional services:
Siglo Group uses the power of geographic information to help our clients integrate land use with natural systems. We specialize in conservation planning, regional analysis, site assessment, cartography, natural area management, and spatial analysis. Our work has contributed to land being set aside in perpetuity for conservation, policies that work towards more sustainable land use, parkland restoration, good development, and a greater understanding of the attributes and values of land.
Areas of expertise:
GIS Mapping and analysis, Baseline documentation
Client list:
• City of San Antonio
• City of Austin
• CAPCOG
• Texas Land Trust Council
• Texas Land Conservancy
• Hill Country Conservancy
• Hill Country Alliance
• Conservation History Association of Texas
• The Trail Foundation
• Pease Park Conservancy
• The Contemporary Austin
• Wilbarger Creek Conservancy
• Victor Emanuel Nature Tours
• Wimberley Valley Watershed Association
• Clear View Alliance
• Hill Country Land Trust
• Cullinan Park Conservancy
• Cook's Branch Conservancy
• Texas Agricultural Land Trust
• Numerous Private Land Owners
Primary Customers:
Government agencies, Land Trusts, Land Owners, Lawyers, Real Estate Professionals
Credentials:
We are highly motivated individuals who have come together for work that we find challenging, enjoyable, and purposeful. Our backgrounds include private sector, government, and non-profit work. We balance the need for rigorous intellectual understanding with real world applications of technology and processes. We make solutions that work for geographic information.
Example Projects:
• City of San Antonio Edwards Aquifer Protection Program Conservation Lands Prioritization
• Land for Water Strategic Conservation Plan for Texas Land Trust Council
• Conservation Lands Inventory updating and anlaysis for Texas Land Trust Council
• Strategic Conservation Planning for Hill Country Conservancy
• Mapping the Hill Country– a suite of over 40 maps associated with analysis, growth, projected futures for Hill Country Alliance
• Jacob's Well Preserve Expansion Analysis
• Sustainable Places Project — small area plans for Elgin, Hutto, Dripping Springs, and Lockhart using the Envision Tomorrow GIS analysis tool.
• Mapping Ecotours of the World for Victor Emanuel Nature Tours
• Storm Ranch Baseline Documentation Report for Hill Country Conservancy