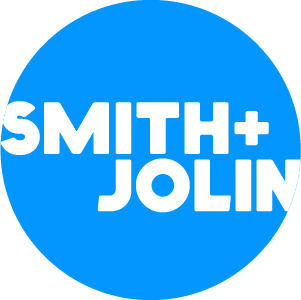 Contact: Chris Smith
Phone: (512) 659-6912
E-Mail:  chris.smith@smithjolin.com
Website: www.smithjolin.com
Professional services:
We represents land trusts and other non-profits in conservation transactions, in addition to our general environmental and administrative law practice. We believe tha tthe main job of a lawyer is to help clients solve problems. Developing effective solutions requires an in-depth understanding of a client's people, business, strengths, and weaknesses. It also requires active listening and a relationship founded on trust. The best solutions develop from open collaboration between the lawyer and client.
Smith Jolin is an Austin, Texas based environmental law boutique dedicated to helping clients develop pragmatic solutions. Chris Smith and Becky Jolin have decades of experience representing and advising clients across Texas and the United States on all aspects of conservation and environmental law.
Practice area highlights:
• Conservation Easements
• Conservation Transactions & Negotiation
• Environmental Law, Enforcement and Defense
• Environmental Due Dilligence
Credentials:
Chris Smith is a former partner at a large law firm with over a decade of experience representing clients in all aspects of environmental law and administrative litigation. A graduate of University of Maryland, Chris served as a Peace Corps volunteer in Jamaica, working with small farmers to develop sustainable agricultural products and practices. After the Peace Corps, Chris attended the University of Texas School of Law and the Lyndon B. Johnson School of Public Affairs. Prior to co-founding Smith Jolin, Chris was a partner at Thompson & Knight LLP where he worked for 12 years representing a variety of clients.
EDUCATION
J.D., 2005, with honors, The University of Texas School of Law
M.P.A., 2005, Lyndon B. Johnson School of Public Affairs
B.S., Biology (with honors); B.A. Government (cum laude), 1999, University of Maryland, Phi Beta Kappa
ADMISSIONS: Texas
U.S. District Court for the Eastern District of Texas
U.S. District Court for the Northern District of Texas
U.S. District Court for the Southern District of Texas
U.S. District Court for the Western District of Texas